Our Radiologists are among the finest anywhere in the US.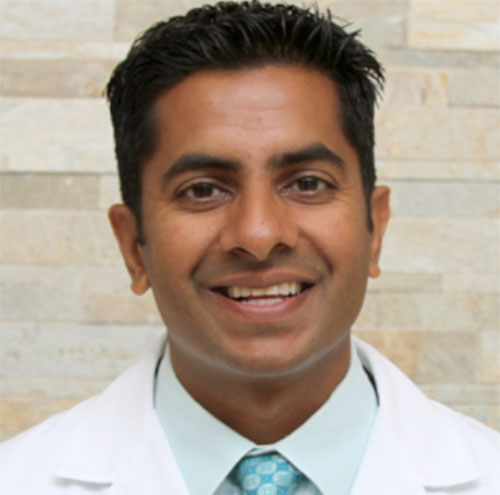 Dr. Rana attended medical school at University of Illinois College of Medicine in Chicago, IL. Prior to that, he received his Masters in Public Health, MPH, in Health Policy Administration from Harvard/UIC Schools of Public Health. Additionally, he also completed a Masters in Applied Physiology from the Chicago Medical School. He completed his Diagnostic Radiology residency at Advocate Illinois Masonic Medical Center and fellowship in Musculoskeletal and Body MRI at Rush University Medical Center in Chicago, IL.
Dr. Rana has a true genuine clinical interest in MSK and Body radiology as well as specific training in image guided treatments such as intra-articular steroid injections, image guided biopsies, cyst drainage, etc. His fellowship afforded him the unique opportunity to provide specialized reads for referring orthopods, performed a high volume of arthrograms including professional athletes such as the Chicago Bulls/ White Sox players at Midwest Orthopedics along with significantly amount of bone tumor imaging. He also had the unique exposure to high volume MR body imaging including newer techniques such as MR prostate and MR enterography. He also performs a wide range of basic interventional radiology procedures.
Dr. Rana has a keen interest in hospital administration and quality improvement in health care and continues to integrate and apply his unique background in private practice.
Dr. Rana is the current President of Advanced Midwest Radiology.
Medical School: University of Illinois at Chicago College of Medicine; Chicago, IL
Residency: Diagnostic Radiology, Advocate Illinois Masonic Medical Center; Chicago, IL
Fellowship: Musculoskeletal and Body Fellowship, Rush University Medical Center; Chicago, IL
Board Certification: American Board of Radiology
Professional Memberships/Offices/Academic Appointments:
Assistant Professor, Department of Radiology , The Chicago Medical School at Rosalind Franklin University of Health Sciences (2014-current)
Vice-Chair, University of Illinois College of Medicine Alumni Council (2007-current)
President, elected to represent all UIC medical students for the Chicago Medical Student Council (2003-2007)
Member, Society of Skeletal Radiology (2015-current)
Member, RSNA ( 2007-current)
Member, American College of Radiology (2008-current)
Member, Chicago and Illinois Radiological Societies (2008-2013)
Member, American College of Radiology National Grassroots Committee Member , 2008-2012
Member, Radiation Reduction Committee –Advocate Illinois Masonic Medical Center – (2009-2011)
Member, Resident Representative on Advocate Hospital Performance Improvement Committee (2008-2010)
Honors and Awards:
Chief Fellow, Rush University Medical Center (2012-2013)
Arnold Gold Humanism Honors Society Inductee
Chair & Founder, 1st Annual UIC College of Medicine Health Fair
Abbas Hyderi Leadership Award (2004 and 2006)
General Assembly Scholarship
Howard Hughes Medical Institute Research Award
John C. Johnson Award for 1st Place National Tri-Beta Research Award
Contact Info